America, Bacurau, and White Teeth
A featured piece by Ariana Carter and a podcast covering our favorite songs of 2020.
Welcome to the eighth installation of The Q: your one-stop weekly newsletter of culture recommendations. Can't find a platform where you can receive condensed, reliable, pop-culture content? Yeah, we can't either.
Every Saturday morning in your inbox, you'll find a featured article, an album, a film, a playlist, a book, a video, and something funny we found that week. Oh, and a Two Virgins podcast episode, where Sam and Teresa talk about a recommendation while drinking virgin drinks. We also invite a guest onto the show every week (that guest could be you!)
Follow us on socials!
Twitter: @quarantinecont

Facebook: @quarantinecont

Instagram: @quarantine_cont
---
Featured Article
Amorous Haunting by Ariana Carter
I would like to welcome you to this exorcism that might also double as an essay for the lovers who are sick of being lovers. This is not to say you are sick of love, this is to say you are also haunted by an other and possibly seek liberation from this ghostly figure. Through this essay I follow the steps of a sort of repelling of a ghost and through this try to discover what my liberation and healing from this ghost is and how it can come to me. It is messy, filled with cracks, and seepage. I guess it is the lover's way to deal in the broken and the messy and the excess. It seems excess is our way.
---
Album
America by Sufjan Stevens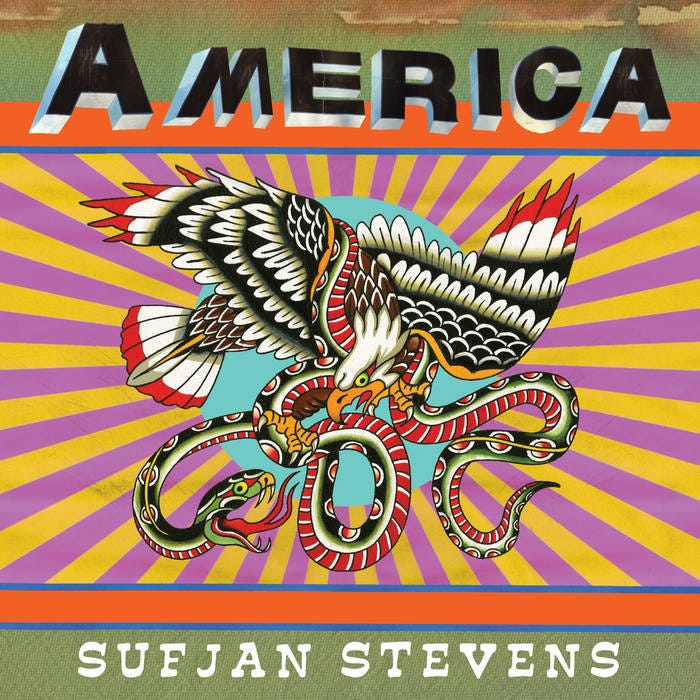 Much of Sufjan's career has been an ode to the simple beauty of the Midwest and America as a whole. His breakthrough album Illinois encapsulated the magic of the state and demonstrated the incredible power that indie and folk music have to highlight the overlooked parts of our country. Many early Sufjan albums acted as love letters to America. They were certainly critical when they needed to be, but for the most part, they showed an undying love for the country. On Sufjan's newest EP, America, he takes a hard look at the version of America that he loves and recognizes its failures.
---
Film
Bacurau directed by Kleber Mendonça Filho and Juliano Dornelle
While the first half of the film acts as a tribute to the town, the second half is where most of the action happens. Filho and Dornelles' setup allows the viewer to connect with Bacurau and its people, from its funeral rituals to its highly-regarded museum of the town's history. The community is bonded by trust and tradition, and occasionally psychotropic drugs. It is these things that allow the people of Bacurau to stand up to those who want to oppress them, despite being less technologically advanced and prepared.
---
Book
White Teeth by Zadie Smith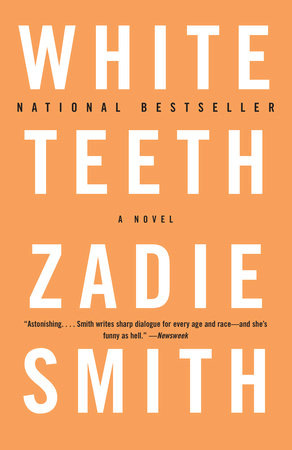 The novel takes place during a transitional period in history, the 1970s through the 1990s, yet also flashes back in time to other periods that impacted the main characters. The Indian Rebellion of 1857, also known as the Sepoy Mutiny or Rebellion, is one such period. Another is World War II. As a child of the late 90s, I did not always get Smith's subtler references to historical events, but in a way, I enjoyed this. I spent time researching certain elements of her story, which allowed me to connect more deeply to the content and the characters.
---
Playlist
Teresa Xie's ifk features Snail Mail, Milo, and Tennis.
Teresa's favorite track: "Hello" by Erykah Badu
Description: "This playlist is a collaboration between Teresa, Florence, and Rachel. It's created with the spirit of a four-day trip in Montreal in hopes of manifesting such a journey again after quarantine."
---
Podcast
Two Virgins Episode #8: Top 3 Songs from 2020, Lemonade, and Amiri Tulloch
On this week's episode, Sam and Teresa talk about their three favorite songs of 2020 over a glass of lemonade with Sam's friend Amiri Tulloch.
---
Favorite Tweet
---
Thanks for reading! But wait, before you go, we have a deal for you. If you share our newsletter on social media and tag us, we'll enter you in a raffle for a $25 Amazon gift card. Deal? We'll message the winner in two weeks with the gift card!
xx Teresa and Sam