Lianne La Havas, The Painter and the Thief, and Embroideries
A featured film by Jacarrea Garraway and a podcast interviewing Min Jin Lee.
Welcome to the ninth installation of The Q: your one-stop weekly newsletter of culture recommendations. Can't find a platform where you can receive condensed, reliable, pop-culture content? Yeah, we can't either.
Every Saturday morning in your inbox, you'll find a featured article, an album, a film, a playlist, a book, a video, and something funny we found that week. Oh, and a Two Virgins podcast episode, where Sam and Teresa talk about a recommendation while drinking virgin drinks. We also invite a guest onto the show every week (that guest could be you!)
Follow us on socials!
Twitter: @quarantinecont

Facebook: @quarantinecont

Instagram: @quarantine_cont
---
Featured Article
Mothers are Like Mirrors by Jacarrea Garraway
Black women and mental health is a very close to heart subject for me. I don't see many stories exploring this -- so I made one.
Making Mothers are Like Mirrors had many many lows before there were any highs, but it really convinced me that I do want to dedicate a great portion of my life to making films. The idea for this came about when I had realized that something I could not get off of my mind while in college and that was the complicated relationship that I had with my mother.
---
Album
Lianne La Havas by Lianne La Havas
Lianne La Havas has said that her newest project acts as a timeline: a journey through an intense period of self-reflection, and often sadness, into a world where it's okay to be fine. A major theme on the project is a simple idea that life is not easy. La Havas manages to tell us this message in a variety of different ways, using several different genres. From R&B, to jazz, to traditional Brazilian music, La Havas' new project never stays still. The only things that stay constant are the beautifully smooth guitar and La Havas' powerful voice.
---
Film
The Painter and the Thief directed by Benjamin Ree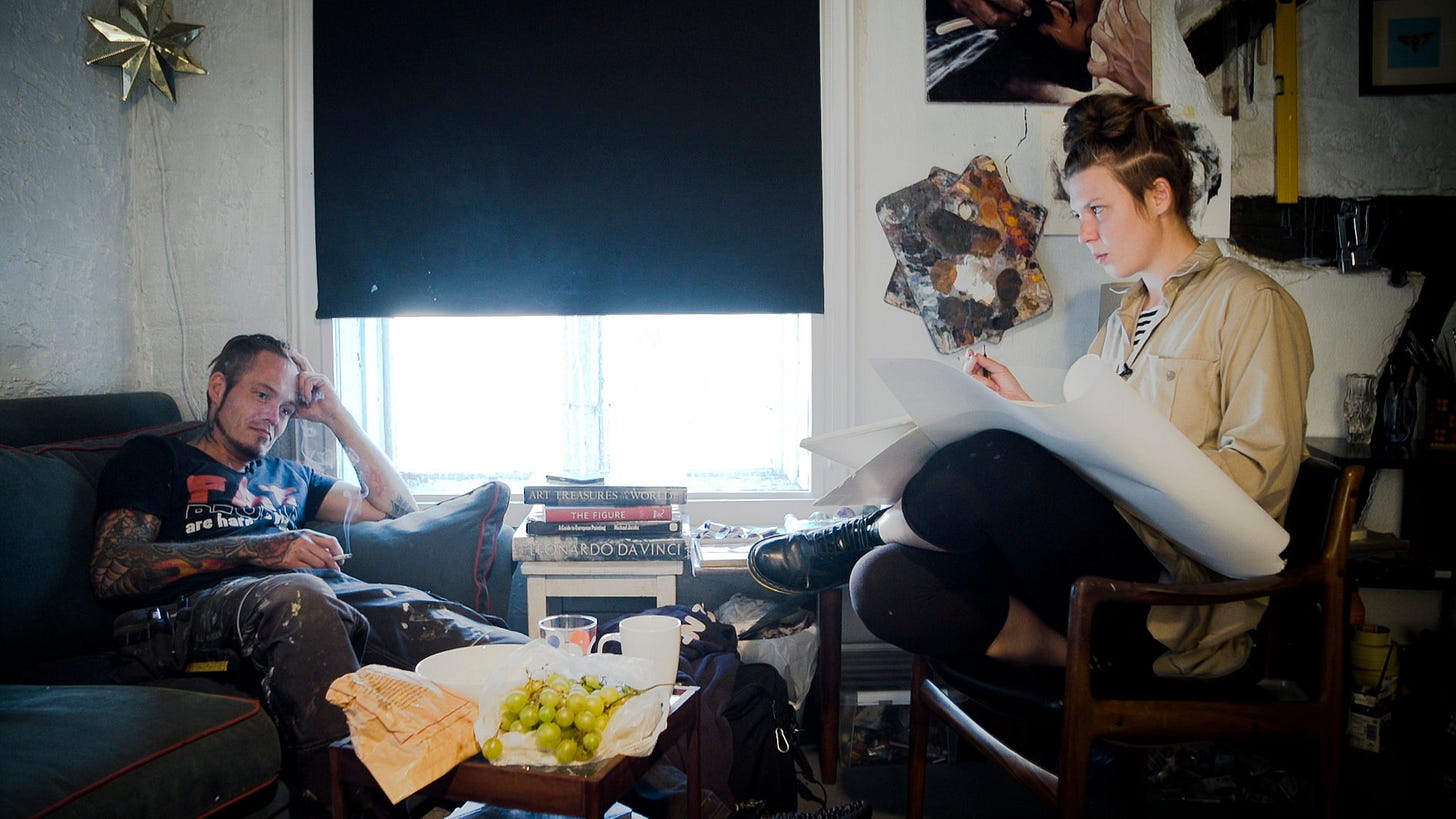 In 2015, Czech artist Barbora Kysilkova received a call informing her that two of her most famous paintings, Chloe & Emma and Swan Song, had just been stolen. Fortunately, security camera footage allowed the culprits to be identified quickly. At the court hearing, Kysilkova approaches the main suspect, Karl-Bertil Nordland, and asks him, "Maybe we could meet some time? Of course, all for the purpose that I'd love to make a portrait of you." He agrees, not knowing that this would mark the beginning of an unlikely friendship between a painter and her thief.
---
Book
Embroideries by Marjane Satrapi
As readers flip through the pages, it feels like you are sitting with Satrapi and the women. For me, it was very reminiscent of the moments I used to spend with the women of my family: sprawled over the living room often recalling memories, giggling, and even reflecting over serious moments in their lives. The comic indulges you in the story in such an interactive way it really does feel like you're in the same room as all the other characters. For instance, at one point in the book, the author has her own stories to tell. The women nudge her to tell the story and when she finally agrees, a dialogue of reassurance and trust pours out across the page framing the Satrapi's illustrated character.
---
Playlist
Jess Romero's vibin w/t Jess features Kanye West, luh kel, and iann dior.
Jess' favorite track: "SLOW DANCING IN THE DARK" by Joji
Description: "vibin w/t jess is great because the feeling you get from the playlist adapts to fit you're mood and vibe at the time. if you're sad then it'll HIT HARD. but if you're feeling great then you'll feel even better!"
---
Podcast
Two Virgins Episode #9: Kombucha and an Interview with Min Jin Lee
On this week's episode, Sam and Teresa interview one of their favorite authors, Min Jin Lee, over a cup of kombucha. Min Jin Lee is the author of bestselling novels Free Food for Millionaires (2007) and Pachinko (2017). Lee gives Sam and Teresa advice on doing what you love, using anthropology as a tool to write, and choosing the important over the urgent.
---
Favorite Tweet
---
Thanks for reading! But wait, before you go, we have a deal for you. If you share our newsletter on social media and tag us, we'll enter you in a raffle for a $25 Amazon gift card. Deal? We'll message the winner in two weeks with the gift card!
xx Teresa and Sam